settings.tab.title.demo
Which brands do you service?
---
Sure thing! We currently specialize in Precor, Life Fitness, Cybex, & True with more top brands to come. The best way to get a clear answer would be to fill out THIS FORM or shoot us an email with any questions. You'll get a confirmation email and a response back within 24hrs.
---
How quickly will my unit be repaired?
---
ASAP. Our repairs are done withing 3-5 business days. Fill out our Repair Request Form for more details on your specific repair needs. Ship us your MCB using your preferred method ( FedEx, USPS, UPS, DHL) and we'll get started! As always, standard return shipping is on us, TOTALLY FREE. Expedited return shipping available. Additional charges apply.
---
How much will my repair cost?
---
Our Residential repairs start at $149, Commercial repairs start at $229. Both include FREE RETURN SHIPPING (US) I know... awesome right! * Free return shipping using FedEx Standard / Frieght or equivalent. Expedited shipping options are available upon request. Additional charges may apply.
---
Where's my repair?
---
Let's find out! Click here to check the status of your board repair. (Please Include your RN#) If your repair is complete and you'd like to check the shipping status please refer to your emailed receipt which includes your unique shipping / tracking details.
---
Technical Support or Troubleshooting questions...
---
For technical support or troubleshooting on the installation of your board please refer to our HELP section of the site. (coming soon) If you'd like to email or call us please do so at support@lynear.io or 1.877.7.LYNEAR
---
How should I pack the unit?
---
Please watch the following packing instructional video for tips on how to best pack your unit to avoid any further damage: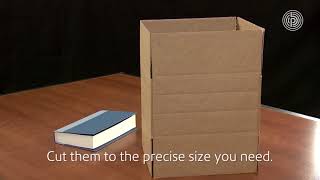 ---
How do I request a repair?
---
Thought you'd never ask, CLICK HERE
---
---